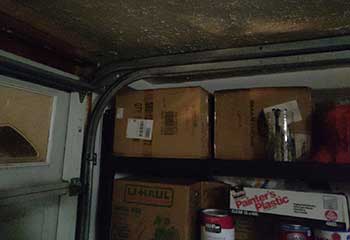 Garage Door Off Track
Customer Issue: The right-side garage door track was bent at the midsection, which caused a couple of the rollers to pop out.
Our Solution: First step was securing the door in place. Then, we worked on repairing the track damage to restore it to its proper form. After that, we re-inserted the rollers and lubricated all of them to facilitate a smoother movement. Some basic safety tests later and the door was good to go.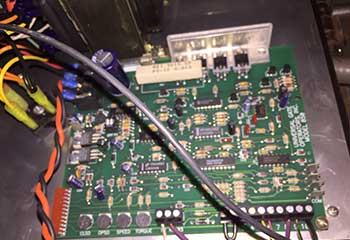 Garage Door Opener Repair
Customer Issue: The garage door was reversing and he couldn't close it.
Our Solution: Often these sort of issues involve problems with the garage door sensors, but it wasn't the case this time. We did check them, but after finding no issue we moved on to the opener's interior components. At which point, we found some wiring issues, which we soon fixed and thus solved the reversing garage door problem.