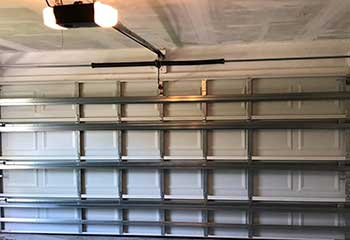 Garage Door Opener Repair
Customer Issue: The garage door opener isn't working and will not move the door even an inch.
Our Solution: Problems like this often occur due to hardware damage, and in this case, it proved the case. The garage door opener motor gear broke and the machine wasn't able to generate the necessary horsepower to move the door. Replacing the opener motor gear solved the problem.
Ross Buchanan
- Fallbrook
Broken Spring Replacement
Customer Issue: A broken garage door spring, stopping the door from opening safely.
Our Solution: Many customers find themselves surprised to learn how important a role the garage door springs play. We made a quick job of the replacement and ensured the new spring we installed on Mr. Tack's garage door was lubricated and adjusted to function reliably from day one. We also showed Mr. Tack how to lubricate the garage door spring himself twice a year for optimal performance.