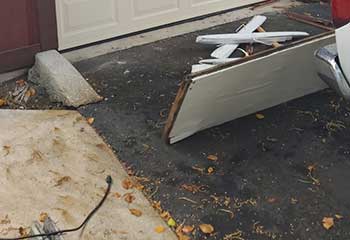 Panel Replacement
Customer Issue: Lower parts of the garage door got damaged by accidentally closing on a parked car.
Our Solution: Sectional garage doors have the benefit of only needing sections of them replaced when sustaining damage. This was the case with Mr. Bronson's overhead door, so all we had to do was obtain new matching panels for the bottom of the door and then install them after removing the damaged sections. With that done, the door was as good as new.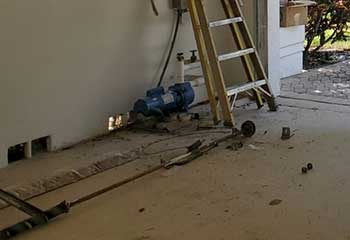 Spring Replacement
Customer Issue: Mrs. Eugene got home late one night and when closing her garage door after her car heard a loud bang and saw the door drop down fast.
Our Solution: Judging from the description of the accident, we believed the garage door spring broke, and upon inspecting it when we arrived that was, in fact, the case. We bring a range of springs with us to every job so we can complete spring replacement on the spot, and this time was no different. Mrs. Eugene's garage door was back to normal operation in a very short while.
Dolores Eugene
- Encinitas