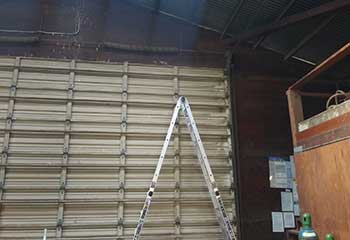 Spring Replacement
Customer Issue: The garage door spring broke while the door was closing after Mr. Turner got home from work. He wanted to make sure he could leave in the morning with no issues, so he called us for help that same day.
Our Solution: We inspected the system first to ensure the spring was the only damaged part. After establishing that indeed it was, we secured the door, removed the broken pieces and installed the new garage door spring. Then we adjusted the tension to ensure it matched the weight of the panels.
Akiva Turner
- Lake San Marcos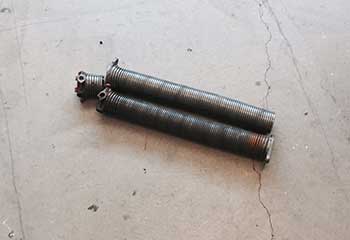 Broken Spring Replacement
Customer Issue: A garage door spring broke (one out of two) and she was (justifiably) worried about trying to open the door.
Our Solution: When it comes to broken garage door springs, the first step is always to secure the door in place. Using a ladder is a common way to do that. We carefully unhooked and removed the broken parts and then installed the new spring. We also replaced the second spring which didn't break but was flaunting lots of tiny fractures (with extension springs it's important to get both units installed together). Some testing and the garage door was back to its safe, operational self.
Delilah Woodruff
- Carlsbad