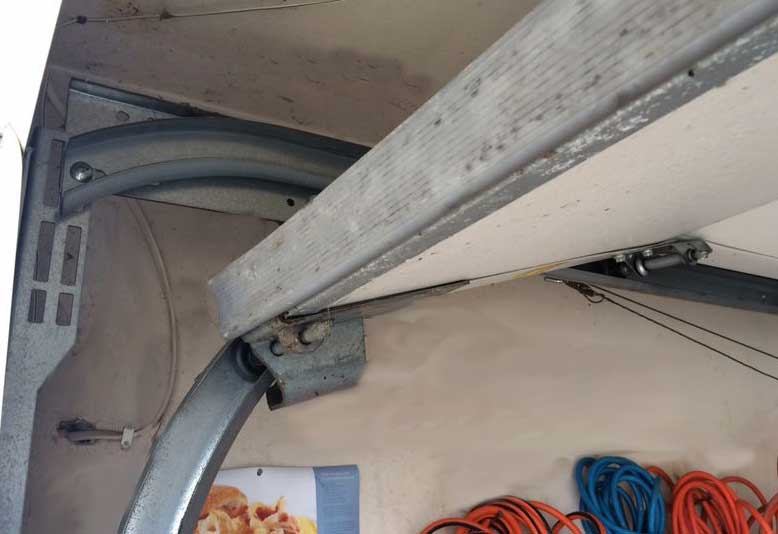 Garage Door Track Repair
Customer Issue: The garage door couldn't open all the way up because of damage to the left vertical track.
Our Solution: After taking the door off tracks, we could start working on the bent sections. We repaired those and opened the track back up to ensure the rollers could move inside it with no interruptions. Then we reinstalled the garage door and lubricated its rollers. Some testing and the whole system was good to go again.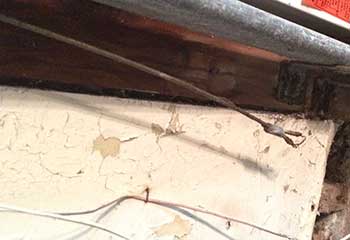 Broken Cable Replacement
Customer Issue: Garage door cable broken, which caused a major balance issue.
Our Solution: We first checked the condition of the spring very carefully, to ensure it was in fact in good shape. Also, we checked on the second cable on the other side, to ensure this was only a one-sided problem. Verifying that, we removed the garage door cable that broke and installed one of our own, which had similar dimensions and durability. We then adjusted its length to match the second cable and ran some functionality tests on the door to ensure smooth operation.