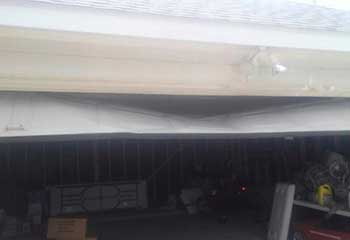 Panel Replacement
Customer Issue: After an accidental bump with his car, the customer had a broken panel on his garage door that needed to be replaced.
Our Solution: Our team found a new panel of the appropriate size and thickness to replace the damaged panel with and painted it to match the door exactly. The garage door was then taken down in order to unbolt the broken panel and remove it. After the new panel was installed securely into place, the door was reinstalled.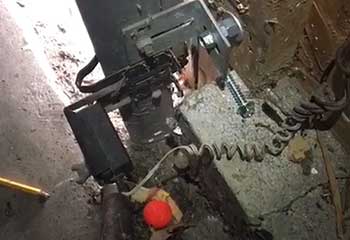 Sensor Alignment
Customer Issue: Mrs. Terry was concerned about how safe her dogs were being near her garage door, and wanted us to ensure that her safety sensors were properly lined up.
Our Solution: Our expert did some testing, along with closely inspecting the sensors of the customer's garage door. It was found that they were in fact slightly off, likely due to being bumped at some point. Measuring across the doorframe, our technician realigned them carefully to assure they were functioning perfectly.
Alpine Heights
- Jessica Terry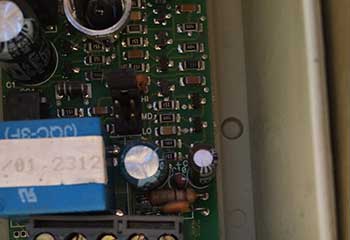 Garage Door Opener Repair
Customer Issue: The customer felt that her garage door seemed to be unreliable when it came to opening and closing and found that it would sometimes reverse suddenly while closing as well.
Our Solution: Once an examination had been completed to find the source of the trouble, our technician determined that it was the Craftsman 54985 model opener that was having problems. It was taken down and opened up to be further inspected, leading our professional to find that the circuit board needed repairs. It was taken care of, and the opener was reinstalled.
Allison Bates
- The Willows